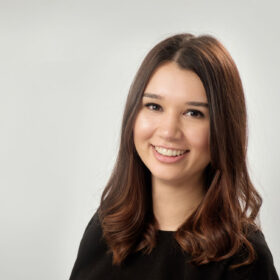 Kaylee McCarthy
Audit & Business Services Manager
Overview
I am a qualified chartered accountant, and a manager within the Audit & Business Services team in the Leicester office.  I have gained experience working across a wide variety of industry sectors including companies, charities and academies.
I always focus on providing the best possible service to each of our clients.  I will take the time to listen and understand exactly what they need, and work out how we can best help them, both now and in the future.
Outside of work I enjoy spending time with my family, socialising with friends and squeezing in a holiday every now and again!
Testimonials
"Just finished a very positive meeting with two members of your staff, both of whom showed empathy and understanding on the various situations discussed and had some excellent suggestions regarding accounts presentation and procedure."
Tour Operator
Chairman
"Following the completion of their audit, I always find the Magma staff to be very nice people to deal with, which improves the atmosphere whilst undertaking the audit."
Membership Organisation
Financial Controller