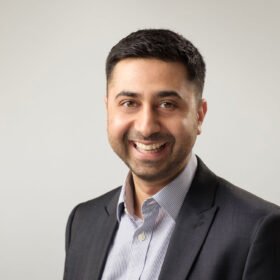 Shafwaan Bheda
Head of Corporate Finance
Overview
I have over a decade's experience of working in practice, advising privately owned businesses across the disciplines of audit, accounts and corporate finance.
In my role as corporate finance lead advisor, I lead buy and sell side M&A transactions, buyouts, support clients in raising debt and equity and undertake business valuations.
Prior to joining Magma, I spent over six years at national accountancy firm RSM, where I qualified as a Chartered Accountant and where I focused exclusively on the SME market.
Outside of work I enjoy cycling, travelling, and socialising with friends.
About
Location
Rugby / Leicester
Testimonials
"We have recently acquired a business in Derby, with financial and tax due diligence and wider transaction support services provided by Magma.  We were really pleased with the support we received from your team.  We found them to be really helpful, providing timely and insightful advice."
Engineering Business
Business Owner
"Magma Corporate Finance guided us expertly through the transactional maze and helped to secure a strong succession for the business. Magma worked tirelessly, positively and proactively throughout and their support was invaluable."
Recycling Business
Managing Director