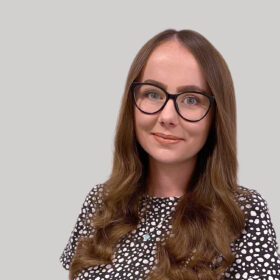 Jade Varden
Tax Manager
Overview
I joined Magma in 2017, after completing my accountancy degree at Coventry University, having also spent time studying in both Belgium and California.
I am now a qualified tax adviser, and have progressed quickly in the firm, becoming a Tax Manager in under five years. Specialising in personal tax compliance and advisory work for business owners, high net worth individuals and their families, I advise clients on all aspects of income tax and work with families on capital gains tax and inheritance tax planning, including assisting with estate administration and trust tax compliance.
I pride myself on building lasting relationships with my clients, supporting them to meet their individual objectives by providing a professional yet personable service.
Outside of work I enjoy spending time with family and friends, trying out new recipes and tackling DIY projects!
Testimonials
"As always, you make my life very easy! Many thanks for the ongoing support and I look forward to working with you again in 2022."
Media Agency
Managing Director
"Magma's very proactive approach meant that we didn't worry about what we might be missing out on."
Manufacturing Business
Managing Director