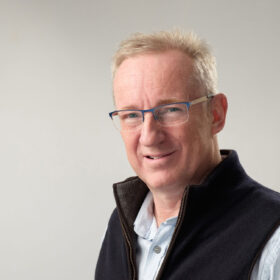 David Hine
Director
Overview
I graduated from Hull University with an Honours degree in Economics and Social History.  After spending seven years with Sun Life Broker Services, I began my career as an independent financial adviser, and have since been providing advice to clients on all aspects of their financial planning for over 25 years.  Whilst I do of course hold a Diploma in Financial Planning, my main ambition has always been to help our clients invest and retain their wealth, which they have worked so hard to accumulate.
Over the years we have built a strong reputation and are proud not only of our record in providing high quality advice, but also of developing systems to ensure that our clients receive the very highest levels of ongoing advice and service.
Away from the office I enjoy playing guitar in a covers band, walking and travel.
Testimonials
"Magma's very proactive approach meant that we didn't worry about what we might be missing out on."
Manufacturing Business
Managing Director
"We feel valued as a client and your service reflects that, which is not something we have been used to with much larger firms."
Professional Services Business
Managing Director